Storage Tanks: 1,700 to 50,000 Litres
Small Steel Storage Tanks.
6ft to 15ft Diameters available.
All of our galvanised steel tanks are approved to Construction Products Regulation CPR305-211-EU and are CE marked to EN1090. This relates to the grade of steel used in the manufacture of the steel panels and conforms to current UK requirements for installation.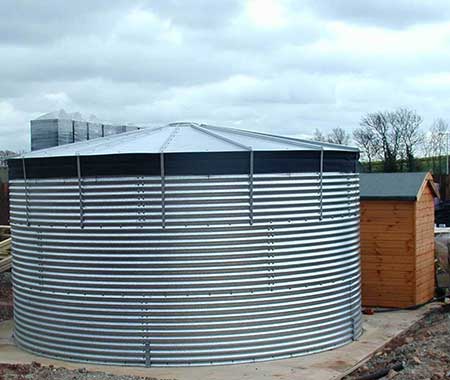 Showing 1–12 of 29 results