Mobile Water Treatment Unit: 5.4m³ / hour
A basic mobile water treatment unit using pre-chlorination and flocculation, coagulation with ferric chloride with replaceable candle filters. The unit is capable of producing 5.4m³ drinking water at 75NTU and can reduce maximum turbidity from 500NTU to 5NTU. The TWA6 unit meets WHO (World Health Organisation) recommendations for disinfection. The unit comprises 2 candle filter pressure housings with backwash valve, suction and delivery hose, 4 x 8m³ raw water storage tanks and 2 treated water storage tanks, chlorine dosing unit, mixing buckets and distribution tapstand. Consumables for 90 days operation are included in this kit.
This unit is supplied in accordance with the following agency specifications: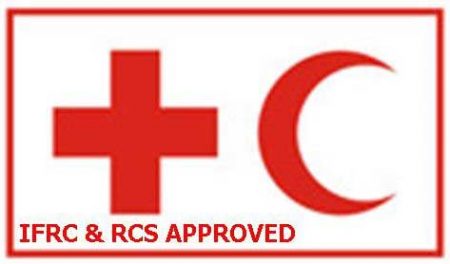 Description
IFRC & RCS (Red Cross & Red Crescent) order code: WWTUBERKTWA1
Product Specifications
This unit cannot desalinate brackish or salt water. This kit forms part of the Water and Sanitation ERU module.
Downloads for this product:
There are no downloads for this product.