Bespoke Manufacturing
Airtight Containers, Liquid/Gas Enclosures & Special Rubber Bladders
Butyl Products Ltd produce airtight containers to suit customer requirements either from reinforced rubber & plastic materials, if the bag is to be self-supporting, or from unreinforced materials if the bag is contained within a structure.
Butyl Products Limited have been manufacturing liquid and airtight products using flexible membranes for over 45 years. Our specialist rubber fabrications are used in a wide variety of industries including, Civil Engineering, Medical, Aerospace, Military, Atomic Energy, Marine and Automotive.
Many of our products are used to contain aggressive chemicals which could be hazardous if not properly controlled. Other items, such as air bags, can be used for lifting objects, sealing pipes or blocking chimneys and drains
Typical air and gas tight containers:-
Inflatable Helium bags.
Methane collection bags.
Airbags for sealing pipes or flues for lifting.
Pressure Equalising Bags.
Anti-Surge System Bladders.
Foam Proportionator Bladders.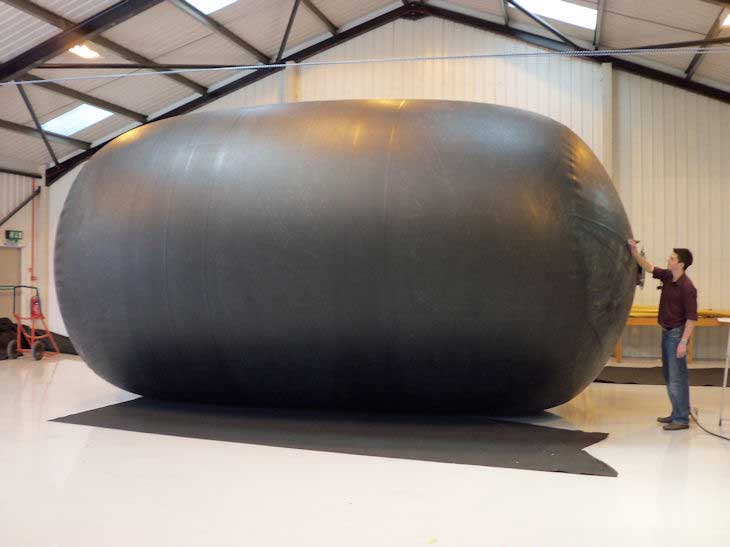 No products were found matching your selection.