'Onion' Water Storage Tanks
Self-supporting onion tanks are suitable where an instant use open top tank is required. They can be erected on any flat ground in just a few minutes.
With a range of capacities up to 30,000 litres and a tank height of 1.50m when full, Onion tanks are often used in partnership with our bladder / pillow tanks.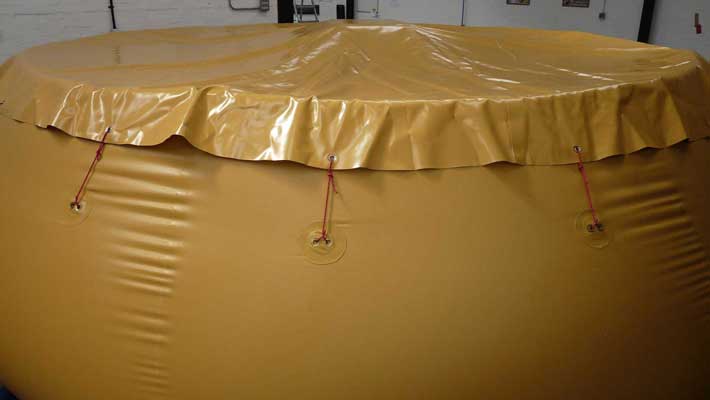 Showing the single result