Butyl Products Ltd has been manufacturing Proportionator Bladders since the 1970s and are widely regarded as one of the leading manufacturers of these products globally. Proportionator bladders are made to individual customers' requirements and are bespoke fabricated.
(Typical Proportionator vessel)
Proportionator bladder are hand crafted by our class leading technicians in the UK. These Butyl bladders support the delivery of foam concentrate into firewater systems, rapidly generating fire-suppressing foam when it is most needed. Trust in our experience and quality materials for dependable production of bladders to match your demands. We recognise that Proportionator Bladders are used in safety critical systems, and we understand that we have a responsibility to ensure that the bladders are manufactured to the highest standards.
Our Proportionator Bladders can be manufactured with inlets and outlets and apertures to suit a broad range of flange types including ANSI, PN, DIN configurations. Our engineers can also make recommendations for strengthening areas where the proportionator bladder could be susceptible to damage, for example, reinforced pads can be welded around the apertures.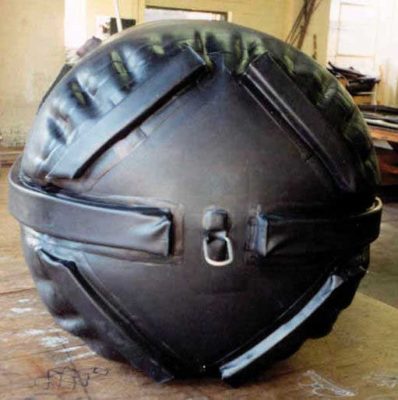 (An example Proportionator Bladder used on oil rigs)
Proportionator bladders are inflated by our skilled engineers for integrity checks using leak detection fluid after manufacture, and a test report and certification of conformity are provided.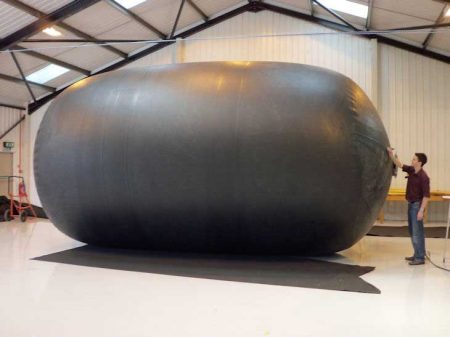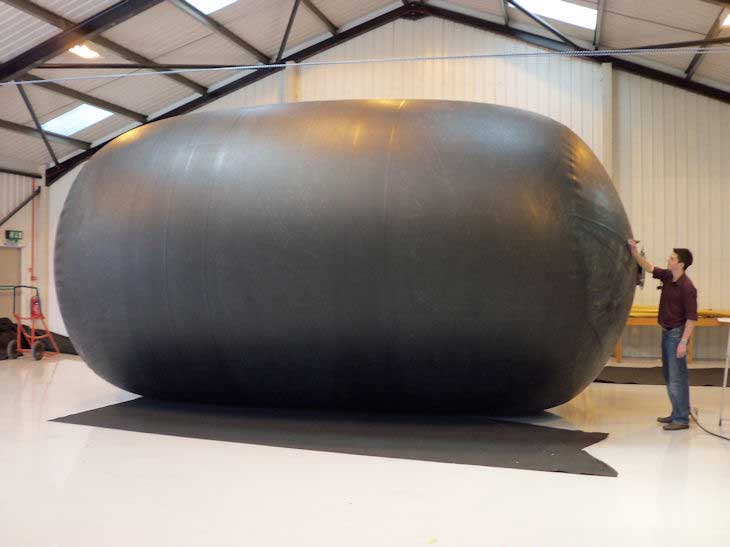 We can manufacture proportionator bladders for new systems and new designs. We can also manufacture proportionator bladders for retrofit or replacements in existing systems. Our typical manufacturing lead time for proportionator bladders is less than 3 weeks from receipt of order to shipping.
Please send your enquiry to one of our technical sales engineers who will assist you without delay.