Anaerobic Digestion & Sewage Isolation

Flexigester® systems offer a unique, cost effective way to capture, isolate and treat organic waste.
For use in hot, low income countries the system can treat animal manure, human sewage and food/kitchen waste from institutions, farms or rural and urban communities.
All systems in the Flexigester® range are designed to be low cost, low maintenance and extremely versatile.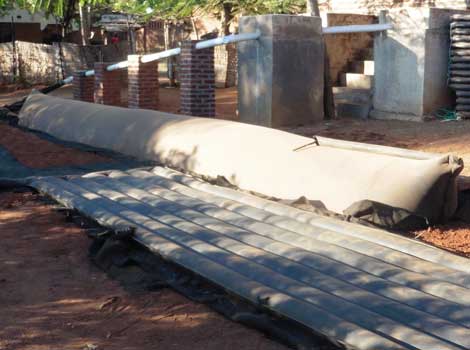 Showing the single result