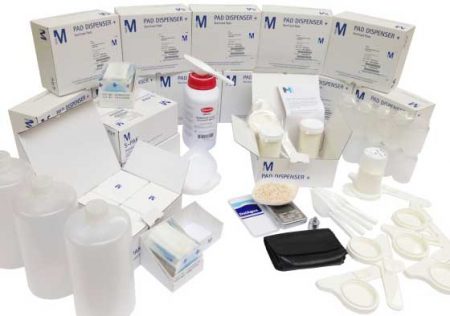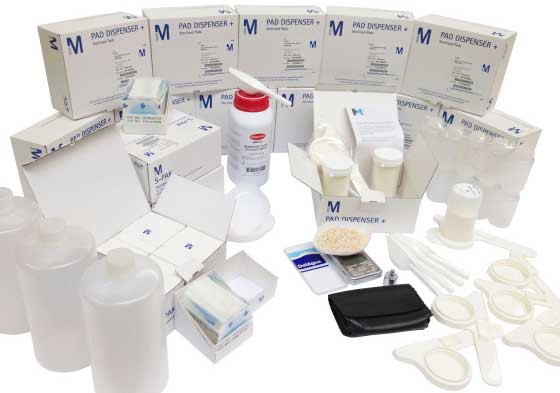 Water Testing Consumables Expansion Pack
This consumables pack represents excellent value for money and provides greater flexibility to deal with emergencies, while avoiding spoil and waste. The pack provides enough pads, filters and media for 2,400 plates, making high volume testing and forward planning simple. Purchasing the larger consumables pack can provide considerable savings on shipping costs and the long shelf life of each product means that stock can be prepositioned and therefore available to use as soon as it is needed.
Description
Order Code: DA14404
Product Specifications
Pack Includes:
2,400 Pads
2,400 0.45µ Filters
Membrane Lauryl Sulphate Broth
Portable scale accurate to 3 decimal points
10 x 60ml bottles (Autoclave / |Steam Steriliser)
3 x Media mixing bottles (Autoclave / Steam Steriliser)
10 x Low static weight boats
| | |
| --- | --- |
| Weight | 2 kg |
| Dimensions | 15 × 20 × 30 cm |
Downloads for this product:
There are no downloads for this product.