Light Duty Water Pump Kit 2″
Lightweight diesel driven pump kit suitable for raw water, clear water or chlorinated water with limited solids handling capability of up to 8mm Ø. The standard Lombardini 15LD engine develops 3.1kW at a nominal 3600 rpm. The pump is self priming to 8.4m and constructed from seawater resistant aluminium alloy. The pump body is in line with DIN EN 1706 standards. The kit includes all items required to run the pump including hose and connectors. Sufficient engine oil is provided to cover start up and one oil change. Spare parts are included for up to 2000 operational hours under hard-wearing conditions.
This pump kit is not suitable for use with sewage or sludge.
For technical help and advice we recommend visiting our specialist Pump Division.

This equipment is supplied in accordance with the following agency specifications: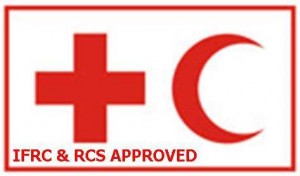 Description
IFRC & RCS (Red Cross & Red Crescent) order code: KWATPUMCERU2
Product Specifications
Engine Specification:
4 Stroke single cylinder diesel driven air cooled with variable speed control. Manual recoil start with dry air filter, exhaust silencer, oil and fuel filters. Low oil level security cut off with 4 litre fuel tank for approximately 5 hours running time.
Pump Specification:
Self priming centrifugal pump constructed from cast aluminium. Integral non return valve and replaceable rubber coated wear plate. Cast aluminium clog resistant high efficiency impeller. Carbon / ceramic mechanical seal face. Detachable discharge bend. The engine is coupled with the pump and close mounted on a prefabricated steel frame.
| | |
| --- | --- |
| Weight | 107 kg |
| Dimensions | 147 × 71 × 70 cm |
Downloads for this product:
There are no downloads for this product.