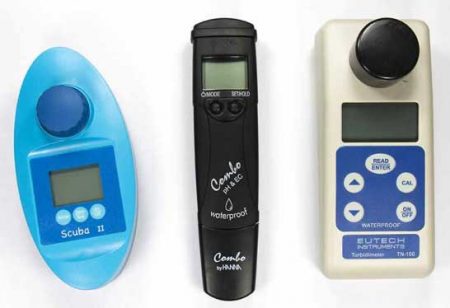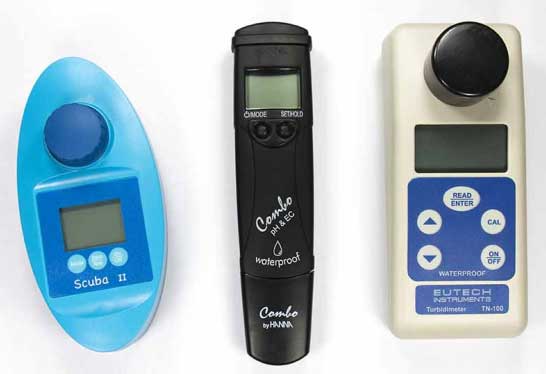 Complete Digital Upgrade for Water Test Kits
This upgrade for the DelAgua test kit range replaces  the visual comparator with a digital colorimeter measuring free and total chlorine. The compact handheld unit is easy to use, has a large easily readable LCD display with battery saving auto shut off.
The unit uses simple tablet reagents and is supplied with 20 each of DPD1 and DPD3 tablets.
The hand held, water resistant digital turbidity meter has a wide range and a simple 4 point calibration, making it ideal for water testing whether it be for potable use or waste water.
The highly accurate multiparameter pocket probe offers pH, conductivity, total dissolved solids (TDS) and temperature measurements in one small unit. It is totally waterproof and lightweight enough to float if dropped in water.
Description
Order code: DA10106
Product Specifications
The digital upgrade kit uses equipment from recognised brands such as Lovibond, Hanna Instruments and Eutech.
Downloads for this product:
There are no downloads for this product.